It is the "Click" that moves the masses from one place to another on the web. Be clicked or you and your great blog, news article, product, service, business or organization stand like a temple lost in the desert that no one knows how to get to.
It doesn't matter how amazing your content is. If people aren't specifically directed to great places, concepts and products they simply won't arrive. Getting clicks demands something more than waiting for them to come to you.
And that is what Clickug is meant for…to 
take control of the online process by 
c
hoosing to actively go after your audience so they see all you have to offer
. 
Instead of passively hoping for activity, Clickug puts the tools for online communication in your hands and shows you how they work. You could easily spend a huge sum of money hiring an agency or a new employee to do the work of disseminating your message on the web. But with Clickug's tools you can do it yourself easily and effectively.
A toolkit for online communication is fundamental and requires something a little more advanced than what you find in a shed. It consists of the following essential technologies designed to make you more clickable, to engage your communities and boost sales:
Online publishing tools with featured newsroom—If you want attention you have to create great content as any web expert could tell you, but you also need a place to put it and a way to distribute it. Clickug offers both of those features with professional distribution to news sources like Google News and Bing News, and your own newsroom to highlight your publications. See how the company, Octilus, has published their news http://noticia.wf/9aayjZ
Social management tools—People are talking. They might even be talking about you and unless you are listening you are missing opportunities to engage your premium followers. Monitor the social networks from one place and see what people are saying. Something interesting? Share that content across your own social networks to an unlimited number of profiles simultaneously. See what Clickug's CEO, Christian Castresana, has been sharing across the networks.
Analytics—There is no need to be intimidated about the task of measuring your impact. Clickug makes it easy and intuitive. For instance, see the reach of a news article or a blog post on a world or country map, or check out from where on the web people are coming to your content. Sigma Games's sharing of a link delivered these impressive results: http://juegos.pm/SigmaGames+
Customized short links—This is what people click on. If you are expecting people to click on a long, complicated link that doesn't even make any coherent sense, you would be surprised to see the effect of a short, compact link that you can customize the way you want to deliver the message you intend.  See how to do it here.
Unlimited microsites—A tool for those looking to draw attention to their service, business, or organization. Simply fill out the necessary items and your own webpage is automatically created. That's an easy method for building a profile and maintaining presence on the web. Click here to view an example of the kind of web page you can create for a business and its products.
Use the extension if you don't want to stay in one place or be tied to a specific network. Save, organize and share across networks while you surf the web. It allows you to discover great content and keep it. You create a quick, customized link connecting you to that content that you can then place in categories and subcategories on your profile. Whether right then or for later you can share to different social networks using various accounts without being tied to any one site. This extension will save you time!
Clickug is a set of tools and also an open, socially interactive place to utilize them. Discover, interact and collaborate with others on Clickug's social network. So long as the privacy options are not enacted the content you are trying to promote and publicize will be featured on Clickug's network too and so will the content coming from the rest of the community. Discover the great content ideas of others, leave a comment, add it to your collection, or share it again on your other social networks. The tools are not utilized in isolation, but always in connection to other communicators and aspiring click generators.
It is the fully-equipped, social platform for your online communication efforts. 
Look at how the Spanish television producer, El Terrat has made an impact using Clickug:
They have utilized fully customized links as a marketing call to action to promote music with links like this one  http://ElCuloDelMundo-iTunes.video.wf/
They save and organize their social media content into more than 43 different categories and subcategories, content that exists on our network and that can be reutilized and reshared to the network they want.
With over 138 customized short links pointing to their best content they have attracted more than 34,000 total clicks.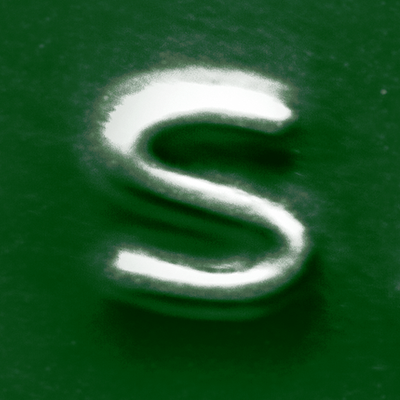 The popular Spanish television program, Salvados, also takes advantage of Clickug to engage with their following:
Using Clickug's link customization tool Salvados created this link http://Mujica-elperiodico.articulo.wf/ to publicize an interview. With the social management tools it was disseminated in the social media generating over 45,000 clicks.
This link by Salvados is trackable using Clickug's analytic tools enabling their communication department to see on a world or a country map precisely where their following is located and the reach of their social networks. You can see what they see:  http://Mujica-elperiodico.articulo.wf/+
With their communication efforts coming from one place they know the total impact they have made with their customized links and social media efforts at over 138,000 clicks.
More effort utilizing communication tools makes for more clicks. Clickug is a place that you can come to in order to utilize tools that will drive you more clicks on your blogs, news articles, social media content, services and products, and that will drive traffic and sales to your business or organization.
Do you need a click?
Sign up now for Clickug! And for extra features activate the Clickug Pro Free Trial for 30 days…